This year we had a lovely snowy night for our quaint little Santa Claus Parade. Last year it was -15 C and I learned that was the limit of my scooter battery. It's so beautiful when it snows big fluffy flakes here, it was really piling up!
The girls rode on the Revelstoke Ski Club float. I've just recently fixed up the club's website which has been a fun project. Maddie has the icy green pants on and Emily is almost hidden behind her in a pink hat.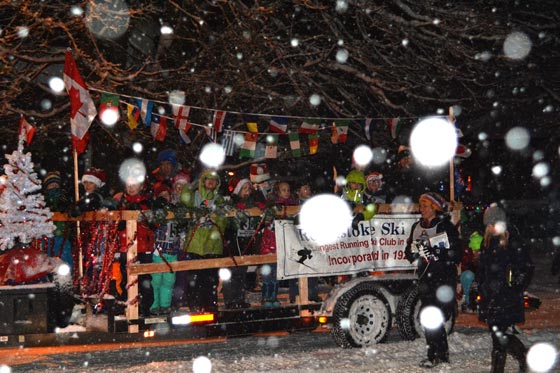 A cute rein-dog…
No Christmas parade should be without the decorated grader!