We finally got our occupancy permit and were able to move in on December 24th. The house is not yet finished but it's good enough for what we are calling 'camping mode'.
We trimmed a tree while Christmas songs played in the background.

All set for Santa…

The 2 big presents that night were the beautiful new bunk bed, made by our good friend, John Townley.

And for the new beds, the girl's Nonna lovingly made each one a quilt, they are very beautiful!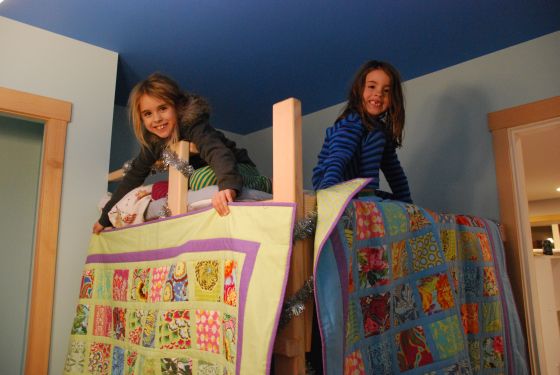 Merry Christmas to all, and to all a good night.