At the year-end assembly, high-five awards were given out to kids who especially demonstrate the 5 parts of their school motto; safe, caring, respectful, responsible, and good learners. Emily was awarded the most caring student in Grade one.

Here she is with some of her fellow classmate recipients: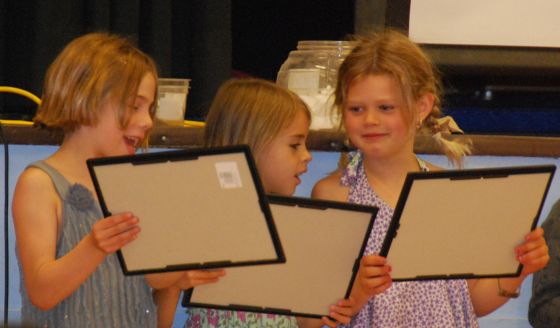 It was the final day for Mountain View Elementary, originally opened as a high school in 1915. It's on to the brand new school next year!