Even though the Santa story has been discovered, there's always big smiles on Christmas morning.
Amber likes to get in on the fun.
This year we celebrated the holidays with a visit by Simon's Dad and brother, Pete. Christmas dinner included our good friends Dana, Dean, Jonah and Kaleb. Much merriment was had by all!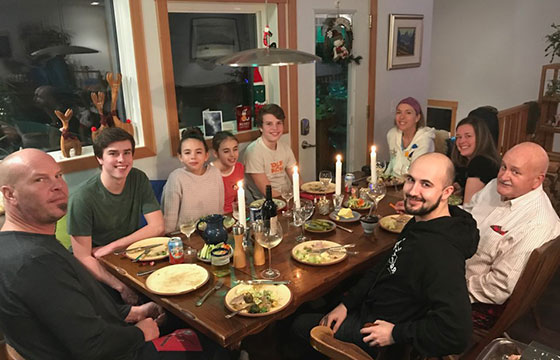 Simon and the girls took Pops out for a tour around the mountain, at -15C.