A not-so-spooky Halloween theme this year for the trick or treaters. Emily and 3 friends all wore tutus and social media icons such as youtube, snapchat, vine, etc. Madeline was a tasty M and M candy.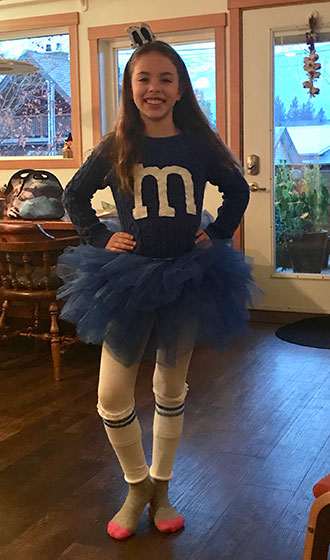 The girls are in full-speed mode on Halloween night. These are the last few years of the free candy bonanza, and they are determined to live the experience to it's fullest. They both collected over 250 candies, each, which is quite the haul!
On the weekend Simon organized a large party held at the local Legion. It was a sold-out success with over 200 party-goers. They made $2000 profit which they donated to the new local skateboard park project.