Some of the final images of our lives in China before we set upon our next set of adventures.
Tai chi in the main entrance of the hospital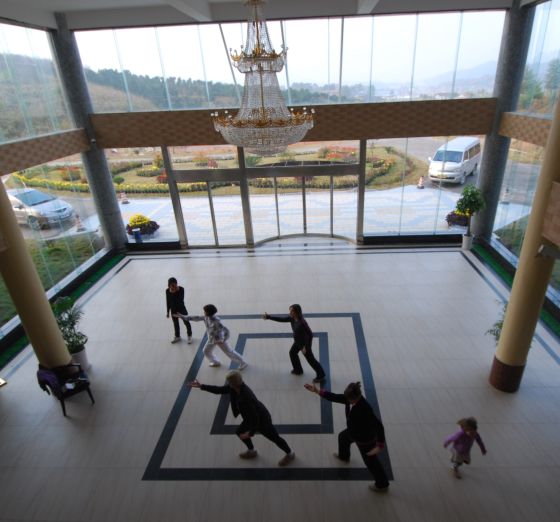 Our girls love a party!


Such great artists!


Emily and Madeline having their daily 'tea party' with Lutz and Martina from Berlin. We look forward to visiting them in January.


Simon watched interestedly as this person's house got closer and closer to being buried by roadside construction…was it saved or not? We may never know.


A garden at a lovely dim sum restaurant in Guangzhou, our last stop in China.


Guangzhou night scenes:


Good bye China from the Guangzhou airport with the mascots of the Asian games 2010 which were happening while we were there.


Next stop, tropical paradise…?