The end of the school year draws near and that means recitals, competitions and finished projects.
Both girls participated in group dance competion in Vernon and came away from it with silver medals. Emily is in a Jazz group and Madeline is in Lyrical (a type of expressive modern ballet).
Emily was asked to participate in this project to construct a permanent piece of art for her school lobby. Each of the 20 participants designed and created a tile with clay and special glazes. Emily is shown below beside her tile with the white snow and skis. Her rationale for her tile is that she loves to ski, it is a healhy, outdoor activity, and that Revelstoke is a "ski-town". Well done Emily!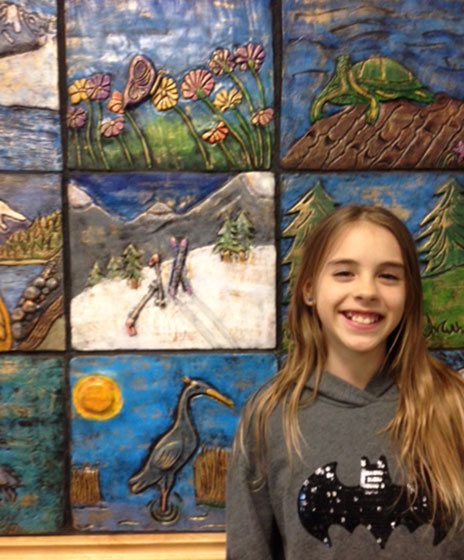 Emily began playing the clarinet this year and got dressed up for her recital. What a beautiful young lady she is becoming!