Simon, Dana, Dean and I travelled 4 hours south to the hamlet of Salmo which is the unpretentious home of one of the planet's best music festivals, Shambhala. It is held on a 500 acre farm over 5 days, and features 5 stages, food and craft vendors, and 10,000 people.
We had a camping spot right next to the endless flow of people coming and going. It was awesome people watching as many costumes are really over the top.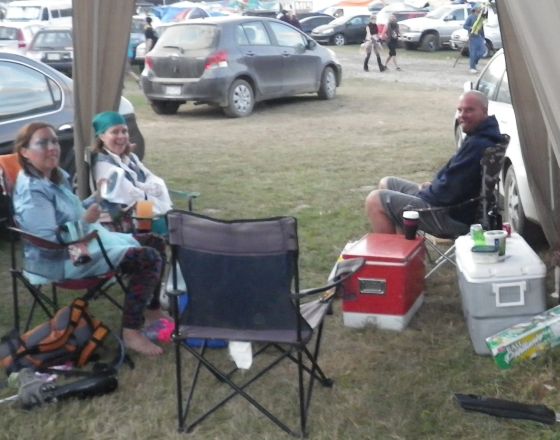 During the day we chilled out at the river, while listening to the music from the nearby Beach stage; watching the jugglers and gyrating hula-hoopers.


Simon wore his dad's day-glo ski shirt from the 60's. It looked cool under the black lights:


One of the stages in the middle of the forest, and our favourite spot, the Fractal Forest:


The Village stage:


I give a heartfelt thanks from all 4 of us to our great friend, Alex, for rolling out the red carpet and giving us the VIP treatment and also to our supporting cast for watching the kids. It was an awesome experience!!!!