Emily really enjoyed her first sports day. She proudly displayed her 7 ribbons for at least 24 hours afterwards.
Out in front in the ball carry: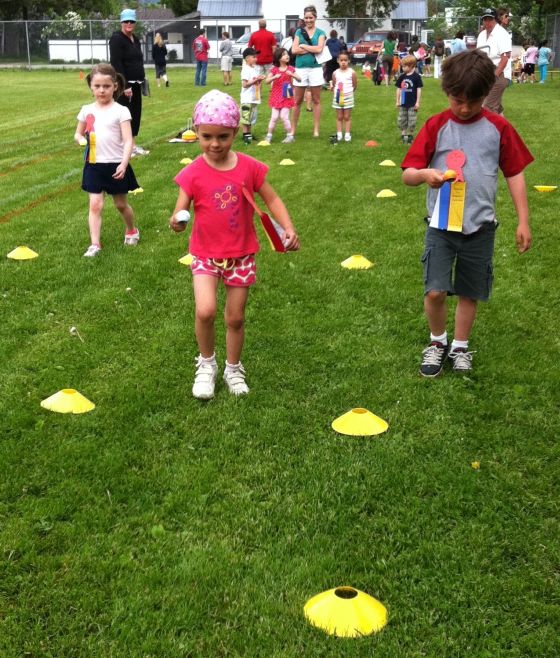 Such form in the frisbee toss:


Emily also received her first "High-Five Award" for displaying the 5 tenets of their school: safety, caring, respect, sharing, and responsible behaviour. She happened to receive her award the same day as her buddy, Kaleb.